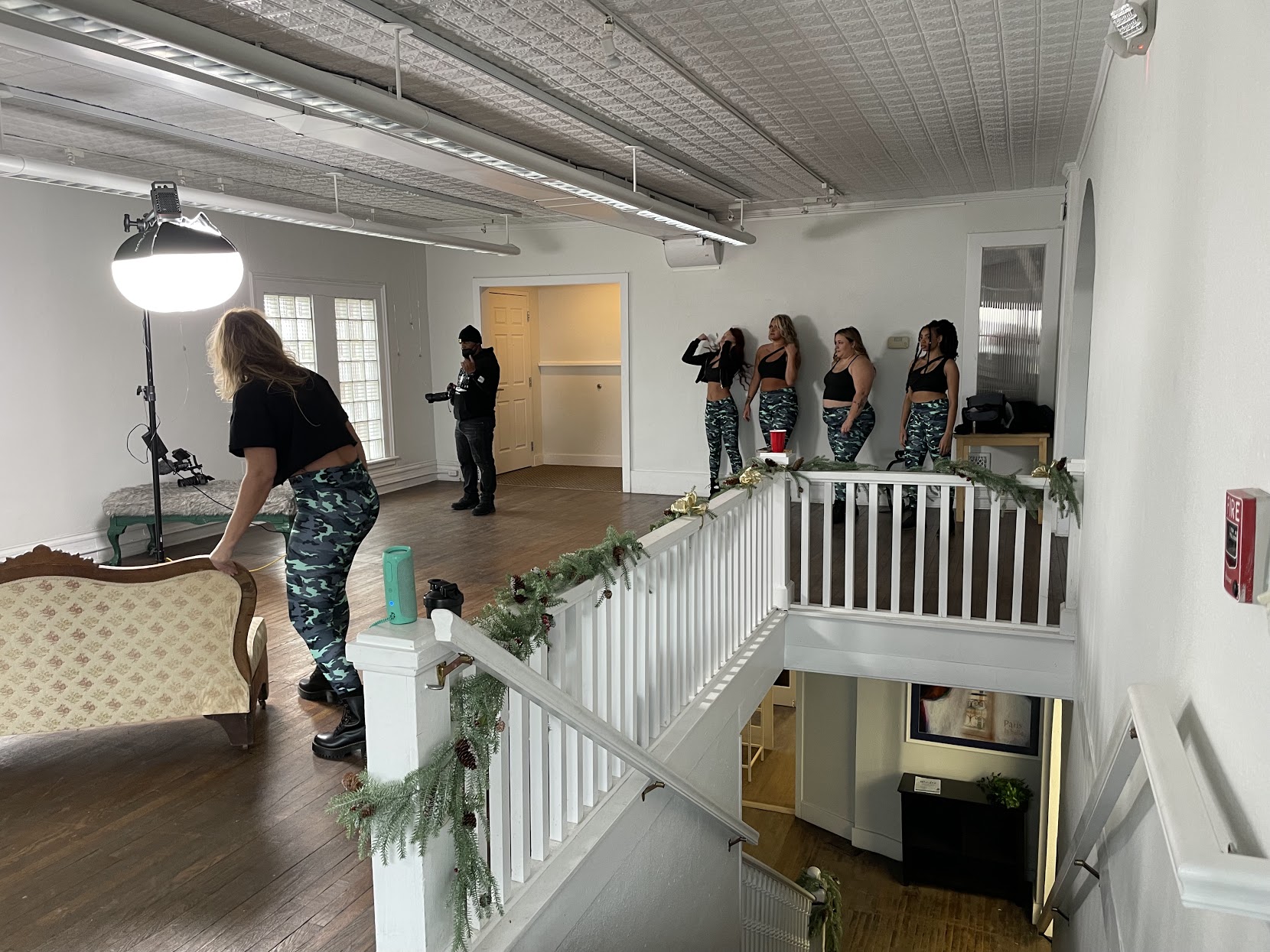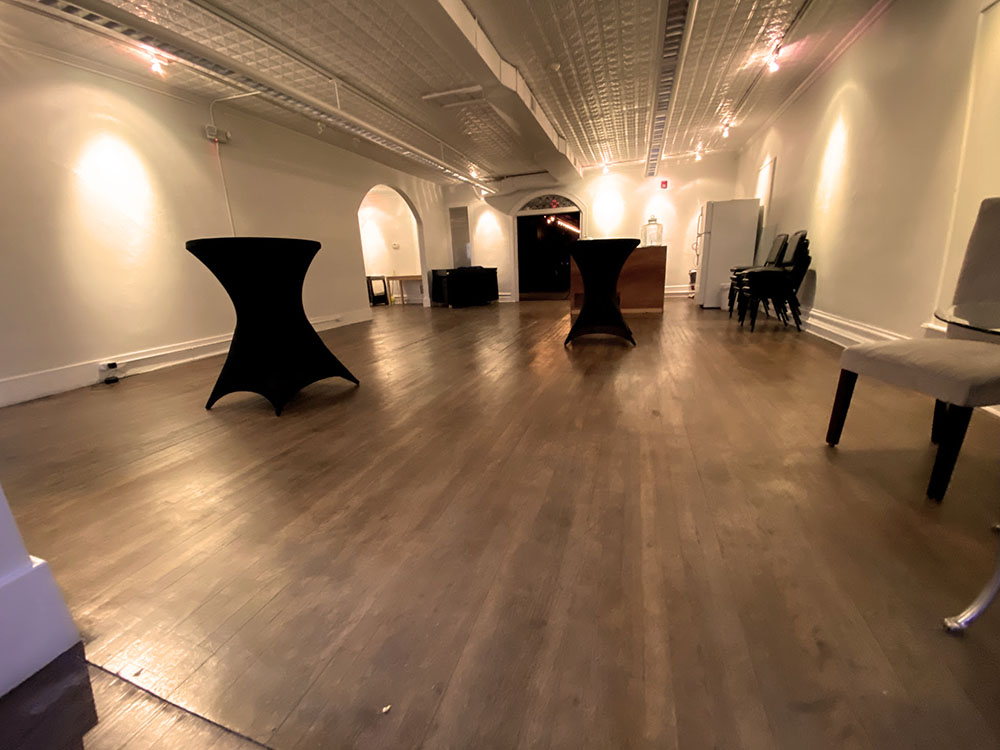 Two Rooms
—One Price
$100/hr
Thursday – Sunday
$50/hr
Monday & Wednesday
These two spacious rooms are located on the top floor of Foundry, with a grand staircase entrance and elevator access. Both rooms have the original 115-year-old tin ceilings, exposed hardwood floors, and windows facing the bright blue St. Clair River providing tons of natural light. 
This space can seat about 75 people with a max of 120 if people are milling about and not all seated. 
The walls have a gallery art hanging system meaning you can decorate to your heart's content without worrying about sticking things to the walls. We also have a full-size fridge and a simple standing bar area for laying out food for guests. 
These rooms are extremely versatile. We have hosted everything from pop-up markets, wedding showers, art classes, 60th, 50th, and 30th birthday parties, company award shows, corporate parties and meetings, indoor cornhole tournaments, yoga classes, and even a small wedding.
The possibilities are endless, the weirder the idea the more excited we are about your rental! 
Click on each room to learn more
Room Use/Special Event Questionnaire
Use this form to request permission to use the Event Rooms or Listening Room at Foundry for a special event or function.