This year at Foundry we're hosting a whole bunch of Halloween themed activities! Our biggest attraction this season will be an Interactive Haunted House hosted by The Hallway Entertainment.
We'll also have "blood splatter" splatter paint, spider web stained glass classes and skull pottery classes to round out the spooky holiday! See below for more info on each! 
Interactive Haunted House
This is not your typical walk-through haunted house, you are not just a spectator. You are a participant. You will have five minutes in each nightmare to find the tools needed to pass through the next nightmare, can you make it through all of them successfully or will you be stuck in the land of nightmares forever?
Blood Splatter Paint
What could be more Halloween than letting our some aggression by throwing blood (ahem, red paint) at a canvas to make your own gruesome Halloween decor.
Spider Web Stained Glass
 Learn to foil and solder your own spider web stained glass ornament. Beginner level class, takes about 2 hours and you get to leave with your piece the same day! All supplies and materials are included, just show up ready for some creative fun!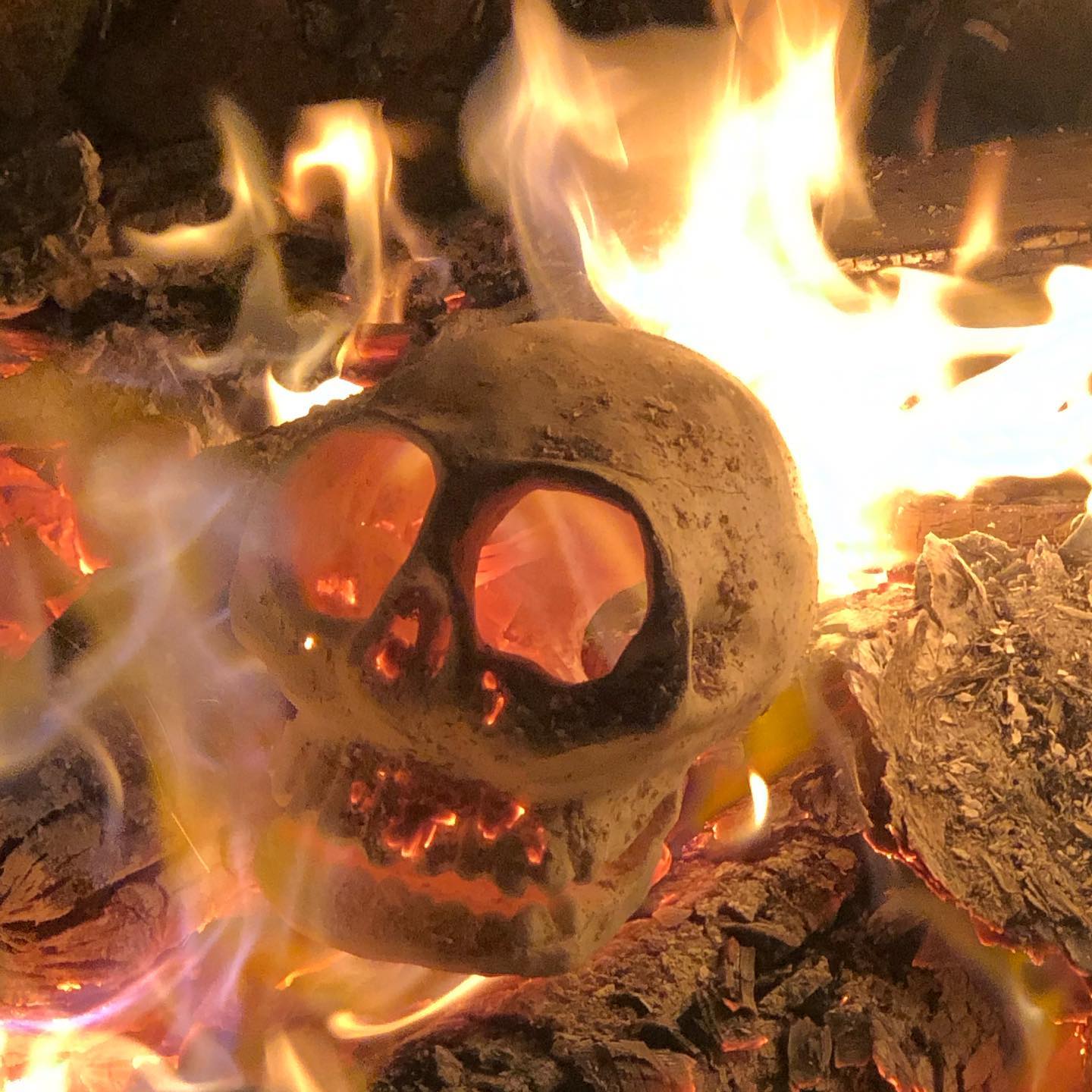 Skulls & Pumpkin Pottery
Throughout September & October you'll have the chance to create your own skulls, pumpkins and creepy creatures out of clay to make your own one of a kind halloween decor.
Our potters will also host a Raku firing for pottery where we'll take clay creations and throw 'em in a specialty trashcan fire while the flames lick the clay and leave you with a breathtakingly unique piece to take home that night. Stay tuned for dates!